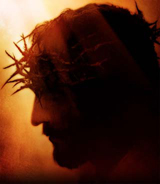 "Therefore I tell you, do not worry about your life, what you will eat or drink; or about your body, what you will wear. Is not life more important than food, and the body more important than clothes? Look at the birds of the air; they do not sow or reap or store away in barns, and yet your heavenly Father feeds them. Are you not much more valuable than they? Who of you by worrying can add a single hour to his life?

"And why do you worry about clothes? See how the lilies of the field grow. They do not labor or spin. Yet I tell you that not even Solomon in all his splendor was dressed like one of these. If that is how God clothes the grass of the field, which is here today and tomorrow is thrown into the fire, will he not much more clothe you, O you of little faith? So do not worry, saying, 'What shall we eat?' or 'What shall we drink?' or 'What shall we wear?' For the pagans run after all these things, and your heavenly Father knows that you need them. But seek first his kingdom and his righteousness, and all these things will be given to you as well. Therefore do not worry about tomorrow, for tomorrow will worry about itself. Each day has enough trouble of its own. Matthew 6:25-34
The summary of God's financial advice is right there: Seek first His Kingdom and His righteousness. Do that and there is absolute certainty of daily provision, and no need for anxiety concerning tomorrow. There is not a single word about any day beyond today. These words are comfort for the afflicted, and a necessary affliction to the comfortable. Any "gospel" promising something other than this is going beyond what is written and will lead to poverty in the life to come.
Looking
at His disciples
, Jesus said:
Blessed are you who are poor, for yours is the Kingdom of Heaven...
Woe to you who are rich, for you have already received your comfort. Luke 6:20,24
This admonition was specifically addressed to His disciples. Jesus, the great Shepherd, led those disciples to experience the devastation of His cross. Any hopes that they had that were LESS than what God is hoping for, were crushed and put to death there. As Paul says, when He died we died with Him. But when God raised Him from the dead, we were raised up IN Him in newness of life. If YOU are following Jesus, He will allow you to experience His cross also. He is no respecter of persons. There you will get to know Him as you may not have wanted to know Him. "For a small moment I have forsaken thee... but with GREAT mercies I will gather thee."
He is trying to get us to shift our focus and affections to the heavenly realm, where (if we will see it) we are seated with Christ. This is the place of rest and lack of worry that Jesus was describing in Matthew 6. Interestingly, once we begin to enter into this reality we become the targets of a special kind of hatred once reserved for God alone. In actuality, it IS the life of God that is still drawing the hatred. "I tell you the truth, no one who has left home or brothers or sisters or mother or father or children or fields for me and the gospel will fail to receive a hundred times as much
in this present age
(homes, brothers, sisters, mothers, children and fields—
and with them, persecutions
)
Mark 10:29-30
Paul had this to say to the Corinthians about Apostles (those who have had a firsthand encounter with the risen Christ, and have been sent by Him to a people in the strength of that exchange):
Already you have all you want! Already you have become rich! You have become kings—and that without us! How I wish that you really had become kings so that we might be kings with you! For it seems to me that God has put us apostles on display at the end of the procession, like men condemned to die in the arena. We have been made a spectacle to the whole universe, to angels as well as to men. We are fools for Christ, but you are so wise in Christ! We are weak, but you are strong! You are honored, we are dishonored! To this very hour we go hungry and thirsty, we are in rags, we are brutally treated, we are homeless. We work hard with our own hands. When we are cursed, we bless; when we are persecuted, we endure it; when we are slandered, we answer kindly. Up to this moment we have become the scum of the earth, the refuse of the world. 1 Cor 4:8-13
It was the presence of the One who has conquered death that caused them to be utterly content living without the things that most men labor for their entire lives. If we are going to compare ourselves to anyone to gauge our Christian progress and our prosperity in God, it is to these "Apostolic" men, who were witnesses of His death and resurrection.