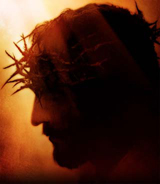 Several months ago, when I sat down to write this entry, I felt that it was necessary to precede it with another on the topic of provision and wealth. The reason for that groundwork is the proliferation of the "Health and Wealth" gospel that has spread through America and beyond. It has degenerated into "another" gospel that sets its affections on things of earth and not on things above. So, not having to address the nature of prosperity again, let us now turn our attention to the other subject of this equation; namely, health. I will define health as: that condition in which all the parts of the body are vigorously performing the function for which they were designed.
A ministry of healing is therefore a restorative one. It brings a body back to the original intention of God, the Designer. This ministry of restoration was one of the signs and wonders that confirmed the message of Jesus as originating in God. As Nicodemus said:
"Rabbi, we know you are a teacher who has come from God. For no one could perform the miraculous signs you are doing if God were not with him."
My interest in healing is heightened because of our call to bring the Gospel of the Kingdom "to the Jew first". I do not want to cheat God out of any aspect of His character that He has revealed to equip us for the extraordinary task at hand. Of course we know now that the miracles of Jesus were not enough to convince the majority of Priests, Scribes and Pharisees of His identity then (see Deut 14). But the fact that God the Father testified to the identity Jesus with the miraculous and was rejected by "the authorities" does not mean that it was unnecessary or ineffective. They weren't convinced by His preaching or the words of the prophets either, but that does mean we stop looking to God for clarity of speech and revelation to persuade men. In healing, Jesus began to reveal the heart of the Father to His own generation in a way that alters the lives of those affected by the fall. In the case of the Jews, He was answering more than the fall, but additionally their inability to keep their end of the Covenant because the Covenant contained provision for healing.
He said, "If you listen carefully to the voice of the LORD your God and do what is right in his eyes, if you pay attention to his commands and keep all his decrees, I will not bring on you any of the diseases I brought on the Egyptians, for I am the LORD, who heals you." Ex 15:25-26
Was He aware that the people He was healing would later abandon or reject Him at the appointed hour? Certainly He was well aware of it ("for He knew what was in man" and more importantly Who wasn't in them), but their failure was not a factor in what demonstrations of grace He chose to display, just as it was not a factor in His willingness to suffer and die on the Cross ("While we were yet sinners..."). When He displayed God's Kingdom in His earthly ministry before His death, He was (by His own faith) drawing from the grace and power that was, from an earthly viewpoint, yet future. To put it another way, He was living by the power of an endless life. As He said to Mary and Martha, "I AM the Resurrection."
He is calling us to that life and testimony. If we are identified with His death, then we are also identified with His life and seated with Him in heavenly places.
I am crucified with Christ: nevertheless I live; yet not I, but Christ liveth in me: and the life which I now live in the flesh I live by the faith of the Son of God, who loved me, and gave himself for me. Gal 2:20 KJV
Ministry that is proceeding from any lesser place than the throne of God is "wood, hay and stubble".
Most Christians will agree (if asked) that God is still able to heal today. The problem arises with the question of whether or not He is always willing and what to do when prayers requesting His intervention are not immediately answered.
Objection: Sometimes the Father says "No."
We must remind ourselves that the way we learn about the will of God is to look upon Jesus. When we look at Him we are looking at the Father. (Jn 14:10) So when we read the Gospels and see that Jesus Himself spent what looks to be inordinate amounts of His time to accommodate the multitudes who came to Him in their distress, we are getting a glimpse into the very heart of God.
And He healed them all. Luke 6:19
They came to Him with diverse afflictions and dispositions. These were the same multitudes that left Him as He drew nearer to the cross. So to say that He healed them says much about His heart of compassion and His generosity towards the undeserving. This verse alone has been enough to dispel the doubts of many who have come to the Lord for healing for their bodies.
He made healing and demonic deliverance as commonplace as bread, and even likened it to such when He spoke to the Syro-phoencian woman: "It is not right to take the children's bread and give it to the dogs.
No matter how many promises God has made, they are "Yes" and "Amen" in Christ unto the glory of God (2 Cor 1:20)
This woman seems to have laid hold of that eternal "Yes" because she would not take the Lord's initial "No" as the final word. Her response, "yes but even the dogs eat crumbs that fall from the masters table" evoked this praise from Jesus: "Woman, you have great faith! Your request is granted."
If we currently lack the kind of faith that Gentile woman had, we should not allow ourselves to be condemned.
There is therefore now no condemnation for them that are in Christ Jesus...
I will not allow myself to be condemned by the devil if up to this very moment I have never once seen great creative miracles in response to my prayers. But we should not allow those "No's" to shape our doctrine on how often it is God's desire to heal. I believe that I will heal and be healed, because He has commanded, "Go and heal the sick, cleanse the lepers, cast out demons and raise the dead." Let God be true and every man a liar. Perhaps I am still a child and have yet to be entrusted with the inheritance that is mine to walk in, with and through Christ because that kind of power would destroy me with pride. But even if the day never comes when by His mighty grace that works in me I speak forth His Word and see it fulfilled, let it be known that God made it possible when He raised Christ (and us in Him) from the dead.
I personally know precious saints bearing certain infirmities, who are more free in the Lord than most other "healthy" Christians I know. And I will agree that the affliction is often the tool that the Lord has used to bring about the freedom in Him that they enjoy. "It was good for me to be afflicted..." Ps 119 - Babylon's overthrow of Judah was right and just and wrought by the Lord. The same could be said of the Roman destruction of Jerusalem in 70 AD. But it does not follow that it is God's will for Israel to be excluded from the land until we all die and go to heaven. And so neither does it follow that a saint who has obtained a deeper walk with Jesus through his sickness will remain in that affliction until he or she dies.
"He has torn us to pieces, but He will heal us,
He has injured us, but He will bind up our wounds." Hosea 6:1
If there is ever a sickness among those whom God has set apart (and even those He hasn't), it must of necessity be targeted towards a healing on a deeper level with an ultimate intent on restoring both the deeper and the lesser levels to wholeness.
Objection: "Who has made man's mouth? Or who makes him dumb or deaf, or seeing or blind? Is it not I, the Lord?" - Ex. 4:11
It is true that God does take responsibility for such things (being Omnipotent as He is) but it is only with a greater purpose in mind that he considers allowing such strong measures. Again, with reference to Israel, Isaiah cried out in ch 6, "How long O Lord?" That is, how long shall they be hearing but not understanding, seeing but not perceiving, calloused but not understanding in their hearts? How long until they turn to be healed? The answer: Until every city is laid waste and nothing but the holy seed is left like a stump in the land. But THEN we see the glory of the LORD. We see a release from that strong medicine as they look upon Him whom they have pierced... and all of God's promises to Israel are fulfilled, never to be revoked again.
May our sicknesses drive us to Him who is that Holy Seed. To the extent that we have settled for anything less than Him, may God use every means (including sickness) at His disposal to get our attention and work a true repentance.
Jesus taught us to pray saying "...Thy Kingdom come, Thy will be done, on earth as it is in heaven..." If there is sickness in heaven then we should certainly accept it here. If there isn't, and of course there isn't, then it is appropriate to expect this prayer to find fulfillment here on earth now.
As I write this, I am suffering from a headache. I have headaches on a frequent basis and I take varying medications to mask the pain enough to continue to perform some basic demands of life. But I refuse to accept this as God's ultimate will for me and I believe He will derive pleasure from healing me.
God's ultimate goal is our spiritual oneness with Him. The LORD will use any and every tool at His disposal to accomplish His will. However, it is clear that He takes no delight in afflicting men. (Jer 3:31-33) The absence of sickness is not a reliable indicator of spiritual well-being, but neither is tolerance for an affliction after it has brought you to Jesus. Couldn't it be that some of the sorrow and grief that the Lord endures is because those He loves will not believe that it is His will to heal them? Faith in His great love will create hope for healing. We do know God does not respond to our needs, but He has obligated Himself to respond to the faith of His Son, and needs are met when He sees it. Some have faith to receive the lesser gifts but miss it when it comes to the greater desires of God. That does not demean the quality of the faith that obtained the lesser thing.
Jesus Himself lived for 30 years without performing a single miracle. There is no telling how many people he knew during those decades who suffered for years with this sickness or that oppression of the devil. Apparently, he watched His earthly father die as there is no mention of Joseph after Jesus' ministry began. And yet... there came a day when it pleased the Father that "all who came to Him were healed".
"What I am saying is that as long as the heir is a child, he is no different from a slave, although he owns the whole estate. He is subject to guardians and trustees until the time set by his father. So also, when we were children, we were in slavery under the basic principles of the world." Gal 4:1-3
Let every sickness provoke in us to the examination of our lives before God that brings us once again to the glorious ground zero of the Cross, with no hope of an affirmative answer based on our merit, but a blessed certainty that in Him there is not only the power but the will to restore. May it produce in us a tenacity so that there will come a day when one of His "No's" cause us to stand up before every demon in hell and say, "True Lord! But even the dogs eat crumbs from their master's table".
The kingdom of God suffereth violence and the violent take it by force.
Objection: If miracles occurred every moment, they no longer would qualify as miracles.
Jesus worked long hours with little or no compensation; with infrequent privacy; and with much persecution for preaching and performing miracles - those miracles that he made for us as common as bread (and which even He likened to the "bread of the children" as mentioned in a section above). Many of His miracles were performed in places that He later had to rebuke because they did not respond with the kind of deep change/repentance He was expecting. Healing is certainly not the not the glamorous ministry it has been portrayed to be by recent public figures. For the man of God, miracles are as the "drudgery" (to use an Oswald Chambers term) of regularly preparing a meal, cleaning the toilets or washing clothes. It will be the "ordinary" work of sons come unto maturity. Bringing miracles for the ungrateful and shallow is in itself a carrying of the Cross and a preparation for drinking of His cup.
Though miracles did not make the Pharisees believe, that did not stop Jesus from allowing God to testify in power to the truth of His Word. We must receive and defend every gift that He has given to us to accomplish the mighty work He has sent us to accomplish.
Objection: Isaiah 53 is about spiritual healing, not physical healing:
Surely he took up our infirmities
and carried our sorrows,
yet we considered him stricken by God,
smitten by him, and afflicted.
But he was pierced for our transgressions,
he was crushed for our iniquities;
the punishment that brought us peace was upon him,
and by his wounds we are healed.
We all, like sheep, have gone astray,
each of us has turned to his own way;
and the LORD has laid on him
the iniquity of us all.
There are portions of this passage that deal clearly with our sin condition, leaving "by His stripes we were healed" plenty of room to mean exactly what it implies at face value. Matthew confirms this when he quotes Isaiah 53:4 "He took up our infirmities and carried our diseases" in direct reference to the healing ministry of Jesus. (Mt 8:16-17)
Objection: Elisha, a mighty prophet of God died on a sickbed.
True enough. But does it follow that the sickness itself was God's will? As I get older the natural tendency of the body seems to be that it is more subject to weakness than when I was young. When some attack or heaviness of soul comes, and my propensity to fight the fight of faith is worn down, my body occasionally gives in with sickness. Elisha endured decades of the contradiction of sinful Israel against himself. If his only peers were the same company of prophets that let him know "the facts" at the time Elijah was taken up to heaven then how much encouragement in the faith could he get in this later time of need. Another blow was that his servant Gehazi never seemed to carry the torch the way he himself did with Elijah. Faith comes by hearing, and hearing through the word of Christ. Doubt comes by listening to the evidence of the body and to objections like this one.
Objection: Paul's "Thorn in the flesh" was sickness
Paul was the consummate man of the "Word". Hardly a paragraph in his writings goes by without some appeal and reference to Moses (the Law) and the Prophets. Paul's "thorn in the flesh" is no different.
But if you do not drive out the inhabitants of the land, those you allow to remain will become barbs in your eyes and thorns in your sides. They will give you trouble in the land where you will live. Num 33:55
This passage from Numbers (the first mention of the word "thorn" after the Genesis 3 episode) clearly references trouble that people, not disease, will be if God's instructions are not followed.
Furthermore, when Paul recounts his great afflictions he could have, by the Spirit, added one word that would have ended this debate once and for all.
we commend ourselves in every way: in great endurance; in troubles,hardships and distresses; in beatings, imprisonments and riots; in hard work, sleepless nights and hunger; in purity, understanding, patience and kindness; in the Holy Spirit and in sincere love; in truthful speech and in the power of God; with weapons of righteousness in the right hand and in the left; through glory and dishonor, bad report and good report; genuine, yet regarded as impostors; known, yet regarded as unknown; dying, and yet we live on; beaten, and yet not killed; sorrowful, yet always rejoicing; poor, yet making many rich; having nothing, and yet possessing everything. 2 Cor 6:4-10
What anyone else dares to boast about—I am speaking as a fool—I also dare to boast about. Are they Hebrews? So am I. Are they Israelites? So am I. Are they Abraham's descendants? So am I. Are they servants of Christ? (I am out of my mind to talk like this.) I am more. I have worked much harder, been in prison more frequently, been flogged more severely, and been exposed to death again and again. Five times I received from the Jews the forty lashes minus one. Three times I was beaten with rods, once I was stoned, three times I was shipwrecked, I spent a night and a day in the open sea, I have been constantly on the move. I have been in danger from rivers, in danger from bandits, in danger from my own countrymen, in danger from Gentiles; in danger in the city, in danger in the country, in danger at sea; and in danger from false brothers. I have labored and toiled and have often gone without sleep; I have known hunger and thirst and have often gone without food; I have been cold and naked. Besides everything else, I face daily the pressure of my concern for all the churches. Who is weak, and I do not feel weak? Who is led into sin, and I do not inwardly burn? 2 Cor 11:21-29
With all of these afflictions that Paul mentions, sickness or disease is curiously not among them. Why would he omit mention of that "thorn in the flesh" that required the great grace of God working in his life?
Conclusion
The ministry of Jesus (the King of the kingdom) clearly points to a willingess in God to heal disease whenever faith is present. Delay (for the greater glory of God) and misplaced or immature faith are the only variables we see in Scripture. Doubting the character and goodness of God, who is the same yesterday, today and forever is not an option. The remedy for unanswered prayer is not to develop a Theology that accommodates for disease, but to continue to meditate on the words and deeds of the King and His soon coming (disease free) kingdom.