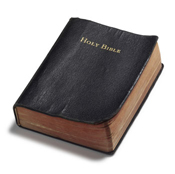 2nd Kings Chapter 1 provides an account of an encounter with three different "battalions" of soldiers and Elijah the prophet. The soldiers had been sent by King Ahaziah to capture Elijah for prophesying that the King would not recover from his illness. Specifically, the reason given by Elijah was that the King refused to seek the LORD, but rather Baal-Zebub, the god of Ekron. The captains of the first 2 battalions apparently did not believe that Elijah was a prophet of the Most High God as the approached him with this demand: "Man of God, the king says, 'Come down!' " The second captain added "Man of God, the king says,
'Come down at ONCE!'
"
To both of these commanders Elijah replied: "If I am a man of God, may fire come down from heaven and consume you and your fifty men!" Scripture records that "the fire
of God
fell from heaven and consumed him and his fifty men".
It would be reasonable to assume that the disciples of Jesus had this account in mind when they asked Jesus if He wanted them to call down fire from heaven ("as Elijah did") on the Samaritans that would not receive Jesus into their town because He was determined to go to Jerusalem. In apparent contradiction to the Old Testament account (when God responded to Elijah's request) Jesus replied to them: "You know not what manner of spirit you are of. For the Son of man is not come to destroy men's lives, but to save them." From our vantage point, we know that those disciples did not yet know the depths to which God was required to go in order to redeem men.
Jesus, "knowing from whence He came, and where He was going" (Jn 13:3) absorbed within Himself the rejection of these Samaritans --- who had already professed a measure of faith in Jesus as the Christ during the incident with the woman at the well --- in a way that Elijah had not. How then did the fire
of God
(and of Jesus, who is God) fall from heaven at Elijah's word, if this later account seems to indicate that God is not like this? Could it be that the fire that Elijah called down was prophetic of an eternal fire that has been prepared solely for the devil and his angels and that comes to men only if they reject God's one means of escape in Christ?
Then he will say to those on his left, 'Depart from me, you who are cursed, into the eternal fire prepared for the devil and his angels. Matt 25:41
Do not let your hearts be troubled. Trust in God; trust also in me. In my Father's house are many rooms; if it were not so, I would have told you. I am going there to prepare a place for you. And if I go and prepare a place for you, I will come back and take you to be with me that you also may be where I am. John 14:2-3
Recently, I listened to some early sermons from the 1970's by the late Art Katz. Because of certain phrases and impressions, I am certain that I listened to a few of these during my first year as a Christian in the summer of 1985, when I was a volunteer at a liberal Christian Community and starving for the Word. A member of the community had gotten me hooked up with a Cassette Tape ministry and I stumbled upon these Art Katz messages that literally changed the course and direction of my life. One in particular, "
The Fire of God
" has captured my imagination once again (now 25 years later) as a key to bringing light and clarity to some ideas that have been wrestling each other in my mind.In this message Art pointed out that no person in all of scripture spoke of hell more than Jesus.
I am THE way, THE truth and THE life and NO man comes to the Father but by ME. John 14:6
He that believeth not shall be damned. Mark 16:16b
"You are from beneath. I am from above. You are from this world. I am not of this world. If you do not believe that I am He, you will die in your sins." John 8:23-24
Jesus drained the cup of God's wrath against sin when He died on the cross. He "tasted death for every man." Some say that this means that God is no longer a God of judgment. This view is short-sighted as this much is certain: the devil and his demonic cohorts still hate God and want no part of God's self sacrificing way of doing things. If God is in heaven, Satan would rather be somewhere else. In response to this foolish rebellion, God has prepared and isolated a special place in Himself for the evildoers that the Scriptures call hell. (Psalm 139:8)
So, what this boils down to is that there is in fact a judgement-free zone. It is vast and spacious, with many mansions, but the entrance to it is straight and narrow and involves embracing a cross. What we do with this man Jesus, God's anointed, and with the mighty outpouring of His Spirit that His death and resurrection makes available to us is the question of our lives. "I set before you this day life and death, blessing and curse. Choose life!" (Deut 30:19) God has made a way for us to escape the coming judgment on the devil and his angels. He has prepared
another
place for us that is near His heart. The question is now whether we will enter into that place through Jesus, the only door ("I AM the gate" John 10:9) that will get us there.